When viewing a reading list, select the Add Items icon
. The right sidebar changes, offering several options to add citations.
Select the Create tab.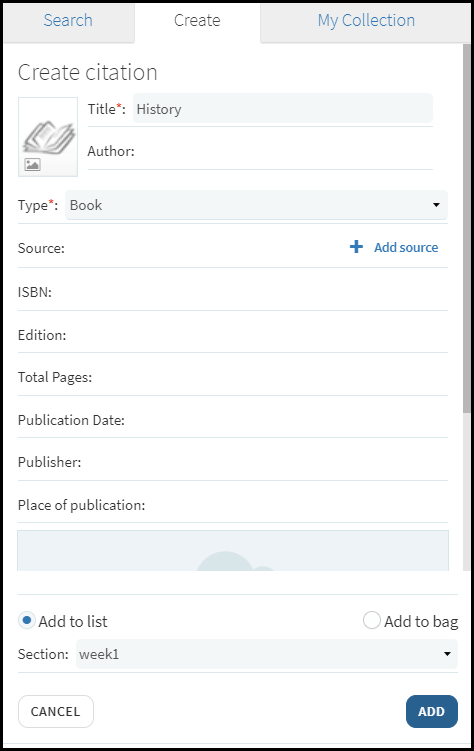 Select the type. The sidebar refreshes with fields that are appropriate for the selected type.
Please do not add a website source when requesting copyright clearance.
To upload a file, you can drag a file to the right sidebar or select the file area and then browse for the file.
After uploading a file, license options appear beneath the file name. You can select whether the citation requires no license (because you are the author), can be copied under your country's fair use guidelines, or requires a copyright review. If you intend to select a Creative Commons license, do not select any of these options.