Skip to Main Content
It looks like you're using Internet Explorer 11 or older. This website works best with modern browsers such as the latest versions of Chrome, Firefox, Safari, and Edge. If you continue with this browser, you may see unexpected results.
Ebooks in the Library
The library has an extensive collection of ebooks on a variety of topics. To find what is available, enter your subject in the library catalog followed by "ebooks." For example: "supply chain management" ebooks. Putting quotes around your topic area means the catalog will search on the phrase ("supply chain management") rather than each word separately.
Almost all of the library's ebooks are multi-user. This means that your whole class could access the book simultaneously and for free!
History Guides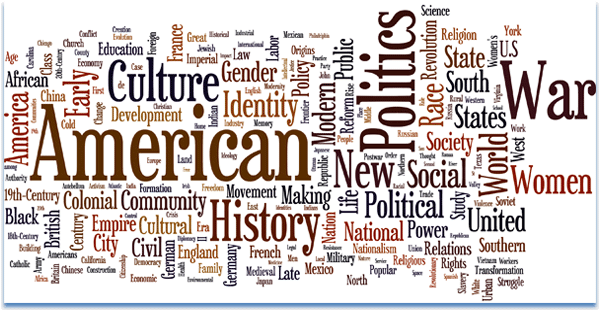 Open Courseware
MIT Open Courseware

MIT Open Courseware offers an extensive series of online courses. Courses generally include lecture videos, assignments, exams, and more.
Free Textbooks
MERLOT

Provides over 80 history textbooks and offers the wide range of history subjects from American history to the Viking era.

Orange Grove Textbooks

Orange Grove provides users with over 150 book for students to gain access to for free.
History Associations
American Historical Association

The primary professional society for historians. Includes special resources for teaching history.

Royal Historical Society

The Royal Historical Society was founded in 1868 and remains the foremost society in Great Britain promoting and defending the scholarly study of the past.